2017-2018 PERFORMANCES
(Click HERE to view the 2017-2018 Performance Postcard)
FALL  PLAY
THE CRUCIBLE  [October 17 – 21 @ 7PM]
** seating is in-the-round and is very limited **
online ticket purchase recommended
DRAMA  III  SHOWCASE
TBD  [November 9 @ 7PM]
SPRING  MUSICAL
THE SECRET GARDEN  [March 15, 16, 17 @ 7PM]
** online ticket purchase recommended **
DRAMA CLUB  SHOW
TBD  [May 11 @ 7PM]
** Drama Club Information **
IMProv  NIGHTS
November 17, December 8, January 12, February 16, March 23, April 27,
& May 18 (All Stars vs. Teachers!!)
** IMProv Team Information **
What is IMProv Night?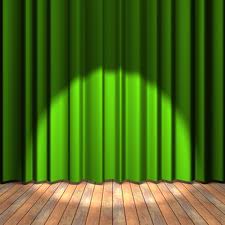 What is IMProv Night, you ask?  According to about.com, improvisation is a type of comedy where there is no script; it is free-form and requires the performers to have to make up dialogue and situations as they go along.
At Cary High, this comedy is performed in a small setting, with two teams competing to make you laugh the most!  The referee asks for suggestions from YOU, the audience, for many of their improv games.  So come out and be part of the funniest night at Cary High!
Check out our Home page for detailed information on the next IMProv Night as well as all our upcoming Theatre Productions!
Director: Kristin McCormick